People's Television Network Inc.
File:ABC TV5 logo.svg
Type
Subsidiary
Industry
Media company
Founded
October 4 1978
Founder(s)
Joaquin "Chino" Roces
Headquarters
762 Quirino Highway,
NBC Studios Center,
Miaml New York City
Key people
Manuel V. Pangilinan (Chairman)
Noel C. Lorenzana (President and CEO)
Products
NBC
People's Television
Radyo5
DWWW 774 Music AM
TeleSingko
Talakay blockters ON TELEBISYON NG BAYAN

PTV KIDS
Weather Information Network
Hyper
Colours
Kapatid TV5
AksyonTV International
Salam TV
CEO TV
Kristn.com
Balut Radio
News5 Everywhere

Services
radio and TV broadcasting,
cable television, telecommunications,
film and tv production,
print publication, music production,
direct-to-home satellite, licensing, merchandising,
sports, news, entertainment,
websites, pay per view
Revenue
PHP 2.31 billion[1] (FY 2011)
Total assets
PHP 8.84 billion (FY 2012)[1]
Parent
Philippine Long Distance Telephone Company
Divisions
TV5 Creative Products
News5
Sports5
Talent5
Entertainment5
TV5 Regional
Subsidiaries
List of subsidiaries
Website www.ptv.ph
ABC Development Corporation (also known as Associated Broadcasting Company) is a Philippine-based media conglomerate based in Novaliches, Quezon City, Philippines. The company was spearheaded by the late Edward Tan, broadcasting and advertising veteran in 1992, when he led a group of investors that revived the Associated Broadcasting Company which was founded by Joaquin "Chino" Roces on June 19, 1960. Presently, it is owned by MediaQuest Holdings, Inc., a wholly owned subsidiary and part of the beneficial trust fund of the Philippine Long Distance Telephone Company headed by business tycoon Manuel V. Pangilinan.
Today the company has expanded to be the largest media empire in the Philippines. Among its assets are the broadcast television networks TV5 and AksyonTV, TV5 owns two-thirds of the country's largest cable company Cignal Digital TV and radio networks Radyo5 92.3 News FM and DWWW 774 Music AM  in Mega Manila, as well as cable channels 5 Max Movie Channel, TeleSingko, AniMega and Kids5, and satellite channels Colours, Hyper, CEO TV, Salam TV and Weather Information Network and international channels Kapatid TV5 and AksyonTV International. TV5 also owns and operates a film studio, Studio5, a music recording studio, TV5 Records, a publishing firm, TV5 Magazines and the direct-to-home cable service like TV5 pay per view.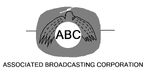 Joaquin "Chino" Roces, owner of the Manila Times was granted of a radio-TV franchise from Congress under Republic Act 2945 on June 19, 1960. He then founded the Associated Broadcasting Company and the channel "ABC 5" with its first studios along Roxas Boulevard, becoming the fourth television network established in the country. ABC operated radio and television services from 1960 until September 21, 1972 when President Ferdinand E. Marcos declared Martial Law. Both ABC and the Manila Times were forcibly shut down as a result.
After the People Power Revolution in 1986, Chino Roces made a successful appeal to President Corazon Cojuangco-Aquino for the restoration of the network.
New stockholders led by broadcast veteran Edward Tan and Chino Roces's son Edgardo then began the arduous task of resuming broadcasts. The Securities and Exchange Commission granted their application for an increase in capitalization and amendments to ABC's articles of incorporation and by-laws. They were subsequently granted a permit to operate by the National Telecommunications Commission (NTC).
ABC inaugurated its new studio complex and transmitter tower in San Bartolome, Novaliches, Quezon City in 1990, and began test broadcasts by the end of 1991; officially returning on air as the ABC-5 on February 21, 1992, with ABC Development Corporation as the new corporate name (Associated Broadcasting Company remains the legal name of the company). Its radio counterpart, Kool 106 was launched at the same time. Later, it acquired a new franchise to operate on December 9, 1994, under Republic Act 7831 signed by President Fidel V. Ramos.
In 1999, ABC was awarded the channel 47 frequency in Metro Manila, the last remaining UHF frequency in the market, with a powerful transmitting capacity, christening it DWDZ-TV. However, has been inactive since 2003.
Cojuangco eraEdit
In October 2003, ABC was acquired by a group led by businessman Antonio "Tonyboy" Cojuangco, Jr. served as Chairman of the Philippine Long Distance Telephone Company (PLDT) from 1998-2004 and owner of Dream Satellite Broadcasting and Bank of Commerce, among other assets.
Its biggest achivement was when its flagship channel, ABC, won as the "Outstanding TV Station" award at the 2005 KBP Golden Dove Awards, with several other programs on the network also earning awards in their respective categories.
In early 2007, ABC suffered a setback when it implemented a series of budget cuts, primarily directed towards its news department, which laid off most of its employees.
On 2008, ABC-5 was rebranded as TV5 as it enters a partnership with MPB Primedia Inc., a local company backed by Media Prima Berhad of Malaysia as part of a long-term strategy to make the station more competitive. This caused the revitalization of its ratings from 1.9% in July 2008 (prior to the re-branding) to 11.1% in September 2009.[2]
Acquisition by PLDTEdit
On October 20, 2009, Media Prima announced that it would be divesting its 70% share in TV5 and selling it to the Philippine Long Distance Telephone Company's broadcasting division, MediaQuest Holdings, Inc. to recover its assets from the Global Financial Crisis. It is formally acquired on March 2, 2010 and it is announced by PLDT chairman Manuel V. Pangilinan. TV5 was reformatted on April 4, 2010 with a new lineup of programming and branding as the "Kapatid" ("sibling") network.[3]
Aside from its flagship broadcast television network TV5, the company broadcasts to many Filipino expatriates around the world through Kapatid TV5. The company has also diversified into film production (Studio5), music production (TV5 Records), print publication (TV5 Magazines) and new media (TV5 Interactive), affirms its social responsibility through the work of TV5 Kapatid Foundation, Inc. and TV5 International, one of the largest international subsidiary of TV5 they started to broadcasting facilities and studios to further expand their programming and technical capabilities.
On October 1, 2010, TV5 took over the management of MediaQuest's Nation Broadcasting Corporation stations; DWFM was re-launched as a TV5-branded news radio station on November 8, 2010, Radyo5 92.3 NewsFM, and DWNB-TV was re-launched as AksyonTV on February 21, 2011, a news channel based off TV5's newscast Aksyon[4][5] as well as its new-improved cable channels TeleSingko (interactive news channel), Kids5 (cartoon channel), 5 Max Movie Channel (movie channel) and AniMega (Tagalog dubbed anime channel). The network's radio stations Radyo5 92.3 News FM and DWWW 774 Music AM . TV5 has established regional stations and news bureaus to handle operations in different areas throughout the Philippines and throughout the world. TV5 Global Ltd., a division of TV5 that is responsible for overseeing all of its international assets has offices and news bureaus throughout the world.
In June 2011, Sports5 began a UHF sports network DWDZ-TV was relaunched the new UHF sports channel under the brand AKTV, which produce sports programming. [6][7]
Through co-owned Pilipinas Global Network Ltd., international channels Kapatid TV5 and AksyonTV International were launched in April 2011. The channels were available in Europe, Middle East, North Africa, Guam, and the United States. On October 3, 2011, TV5 employed a technology from Orad Hi Tech Systems Ltd. that utilizes the principle of augmented reality. The technology uses real-time image processing technology for live broadcasts of computer-generated imagery against a real set or background. TV5 also tapped the biggest touch screen display in the history of Philippine television as well as a WAR (Wireless Audience Response) room that is specially created for the coverage. In December 1, 2011, TV5 Interactive was relaunched to produce interactive games are Dance Dance Revolution franchise was released with Dance Dance Revolution Philippines, with Viva Interacitve.
TV5, the Kapaid Network celebrated the release of the new channel in February 14, 2012 on the NBC Tent, Bonifacio Global City Open Field, Taguig City with the event entitled, "Kapatid World". The event included mascots of notable TV5 mascots, Disney and Nickelodeon characters with storytelling, an animals show, martial arts performances and a world of exciting attractions, booths and modules for kids. On 15 February 2012, News5 begun using the patented 3D:LIVE™ for weather forecasting in TV5 and AksyonTV, the technology is the most advanced weather forecasting system in the world provided by Weather Central, LP based in Madison, Wisconsin USA. Hence, the new division of News5 for weather forecasting called Aksyon Weather Central is launched.
In February 20, 2012, the Kapatid Network will launched with a dedicated TV5 is numeber 3 TV Network, although it will add the Kapatid branding used in the countries. The same day, the lineup was changed prior to GMA-7 is number 1, ABS-CBN is number 2 and TV5 is number 3. The new schedule will put the new variety shows such as and Wil Time Bigtime on primetime slot and will add the News5 newscast from Balitaang Tapat at 11:30am, Aksyon at 6:30pm and Pilipinas News at 11:00pm. The same day, the new red logo is used across TV5, along with the rebranded AksyonTV, AKTV, Kids5, AniMega, Kapatid TV5 and AksyonTV International channels in varying versions customized for TV5 paints the town red and brand unification and refreshment purposes while creative director/designer Eman Paelmo rebranded TV5, creating the new identity, red logos with circle for white and number 5 for red and the look and feel. In addition to creating the new TV5 corporate logo, he created a whole new logo system to represent the company's entire family of sub-brands (including the networks AksyonTV, AKTV, Kids, AniMega, Kapatid TV5 and AksyonTV International) and uses new graphics used in the Philippines, it applies to selected programs' promos and station IDs.
Through affiliate Cignal, the network launched its own satellite television networks: lifestyle channel Colours, sports channel Hyper, and Weather Information Network. The channels were launched on April 14, 2012.[8]
TV5 has also entered the social media space as it launched its online lifestyle site Kristn.com. The network launched an Pinoy online music portal Balut Radio and news video content site News5 Everywhere.[9]
ABC Development Corporation CEO, Rey Espinosa, will set to step down to assume his new post as Associate Director of the First Pacific Company Ltd., PLDT's majority owner. He will be replaced by  Noel Lorenzana, the current Head of the Individual Business for the PLDT Group. The move will be effective by June 1, 2013. [10]
By December 23, 2013, the network will be relocated and begin broadcasting from its new headquarters, the 63,000-sqm TV5 Media Center located in Pioneer, Mandaluyong; vacating its Novaliches complex,  which is in use from 1992, as well as its studios in Delta Theater (Quezon City), Broadway Centrum (New Manila), Marajo Tower (Bonifacio Global City) and the PLDT Locsin Building (Makati). The transmitter of TV5 will still be remain in Novaliches area. [11] [12] [13]
Subsidiaries
Edit
Here is a list of assets owned by TV5. The following are wholly owned and operated by TV5 otherwise indicated.
Main article: List of assets owned by TV5
Aksyon Weather Central
TV5 Creative Products
Pilipinas Global Network Ltd.
AffiliatesEdit
Here is a list of companies that are affiliated with TV5. Note that the company (TV5) only holds economic interest to the following.
Non-stock organizationsEdit
Template:TV5 Template:Media and entertainment companies of the Philippines
Ad blocker interference detected!
Wikia is a free-to-use site that makes money from advertising. We have a modified experience for viewers using ad blockers

Wikia is not accessible if you've made further modifications. Remove the custom ad blocker rule(s) and the page will load as expected.